How I've been spending my 2023
This January I read the life-changing book Atomic Habits, which challenges you to improve your life by reminding you that your habits, the tasks and routines you repeat every day, form your identity. This resonated with me deeply. Over the past three years, the bulk of my time has been spent on parenting and care tasks. As a result, I've felt more like a frumpy mom than the author of Otaku Journalist—even though I've been the former for far less time than the latter!
My life has gotten significantly easier in 2023. Eva (3) is in preschool now, and Bryan (almost 1) has a regular weekly sitter, which means I finally have time for leisure, work, and writing. And yet, I've been struggling to return to Otaku Journalist, even though I crave the connection that it brings me to the community, the feeling that I'm participating in something bigger than myself. This is because it's been such a long time since my habits have reflected my identity as a member of anime fandom.
I've started and put down this post several times over the past week. Now it's been eight months since my last post, and about five years since I updated this blog regularly. I think that calls for a status update. Here is what I've been up to in 2023:
Working again
This entire time, I never quit curating ANNouncements, Anime News Network's weekly newsletter. I am still proud of wrapping up a draft while I was in labor! It has kept me feeling informed about what's happening in the fandom even when I felt my most disconnected. Lately, I've also been writing weekly streaming reviews for ANN as well: Tsurune 2 last season, and this season I lucked out and got the controversial but fantastic Oshi No Ko (just trust me, bro).
I've been doing some contract work for Forbes. I worked with a great team on the Forbes AI 50 2023 list, and I'm truly thankful that they paid reporters to work on it instead of trying to have Chat GPT hallucinate an article or something. I even returned to my Forbes blog after three years—I interviewed Elena Vitagliano, who I previously interviewed on Otaku Journalist in 2013(!) about becoming the first European woman to be published in Shonen Jump+. If you haven't read her manga yet, it's in English here (just flip past the Japanese version).
Gunpla 101 is still active, even though it's been a year since I've been able to work on a model without worrying somebody will eat the tiny pieces. That means I have edited and published an impressive list of contributors (and I am always looking for more paid writers)! If nothing else, I publish a monthly update on the latest kits and news in the Gundam-verse.
I've also been keeping myself sharp with a select group of web design and development clients, mostly maintenance and upgrades on existing WordPress websites.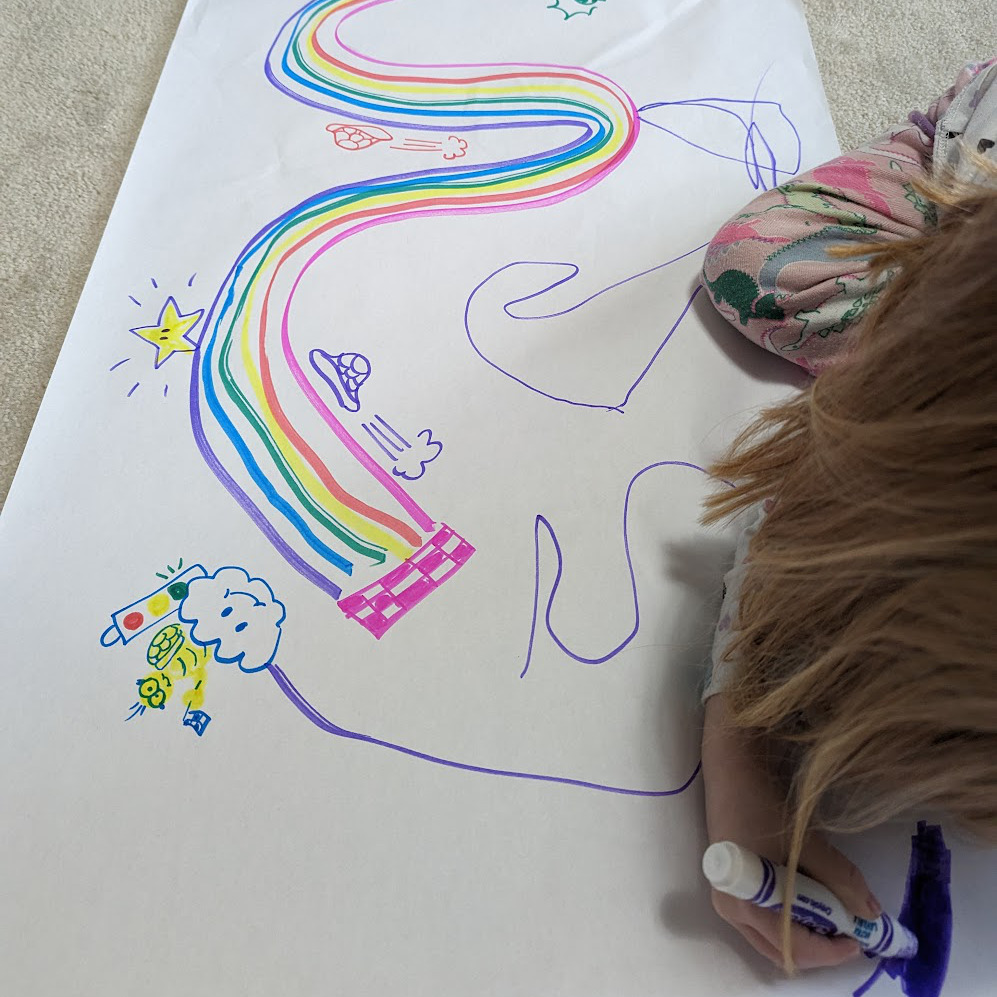 Watching, Reading, Making
(This section is full of affiliate links so this is my obligatory notification.)
Forgive me: I quit my Crunchyroll subscription with a lot of noise, but I recently got it back. For a few seasons I stuck to HiDive, but it's hard to compete with a near-monopoly. Since then, I've caught up on the biggest and buzziest: Chainsaw Man, Trigun Stampede, Mob Psycho 100 3, and the mesmerizing Gundam: The Witch From Mercury.
I've been reading a lot of manga and Webtoons. Some of my favorites recently: She Loves To Cook And She Loves To Eat, My Dress-up Darling, and Akane-Banashi (free on Viz). Links go to digital versions because that's all I read these days: my baby likes to eat paper.
After a long time of only playing MarioKart 8 (my daughter is obsessed with it and wants a Player 2), I'm finally playing a new video game: the "cozy-horror" fishing game Dredge. Well, it's more like I'm watching John play it while I knit socks.
I've been making an effort to be more creative this year. When I'm helping my daughter design new Mario Kart levels in Magic Marker, I've been drawing on my iPad. Earlier this year I shared a few of my digital artworks, back when I still used Twitter.
Looking to Reconnect
Where is everyone hanging out these days? I quit Twitter and I don't have a Bluesky invite, so I've been spending most of my time in Discord servers. I also don't want to waste my limited free time on social networks where nobody I know is (which is why I blocked Reddit, TikTok, and Facebook from my phone).
I'm even planning to go to an anime convention in person. Between parenting and COVID-19 lockdown, I've taken a multi-year leave of absence. But I finally feel ready to return to Otakon, at least for a day, and even resubmitted my panel. We'll see if they are willing to give me a second chance on the panel I backed out of presenting in 2021. If I do go, I might even bring my oldest kid, who is REALLY into Mario; the cosplay there might make her day!
It'd be cool if the slow demise of Twitter led to a return to anime blogging, but I highly doubt that; looking at my own habits, I only read anime blogs when I subscribe to them and get updates in my inbox. But if you have found this post and read it all the way to the bottom, this is my way of saying hi. I'm still here.