Free e-course: The Geek Blogger's Guide to Your First $1000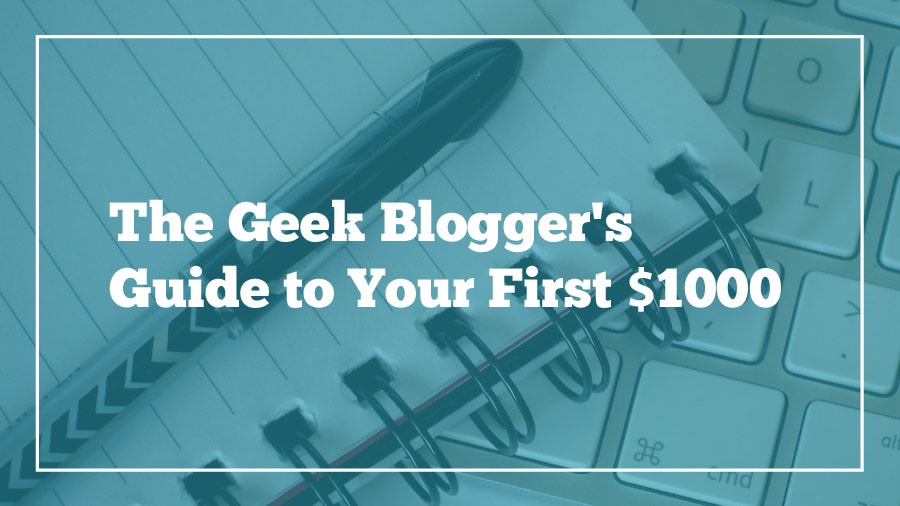 Freelance can be unpredictable. This week, I'm swamped with paid work. Last week, not so much. And since last Wednesday lined up with International Women's Day, I decided to use my excess free time to build a new woman-created project I've been thinking about for months.
Now it's here, it's free, and it's called The Geek Blogger's Guide to Your First $1000. It's part auto-bio, part how-to, of how I figured out how to get this blog to become profitable over the years, where profitable does not mean "wealthy" but does mean "gives back more than I put in."
This guide is for you if you:
Have (or want to begin) a blog about a topic you totally geek out about. Passion is a huge part of my monetization process!
You want to make an income without being sleazy or alienating your audience. Look elsewhere if you want black hat or grey hat methods.
You're open-minded and willing to do the work in order to get something back. Each of these methods involves effort up front, but I think they are worth it.
Mailing list members should already be well-acquainted with this course if they want to be, because I sent it out to my 500+ current newsletter subscribers last night.
If you're not on the mailing list yet, you can get the Geek Blogger's Guide to Your First $1000 as a six part e-mail course delivered to your inbox over a week if you sign up here.
Whither the old course, the Niche Reviewer Crash Course? You can still opt in for that. I'm using MailChimp to organize all this, so now, when you subscribe you the mailing list you can select one or both courses to receive when you sign up.
I put a lot of work into this course so whether you're a current subscriber or new here, I want you to have it. And if you like it, be sure to let me know!