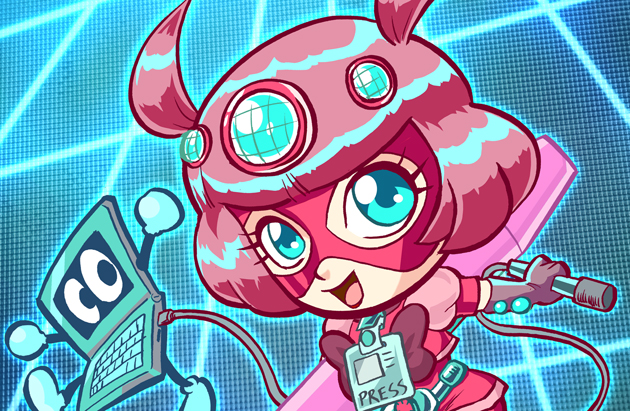 It's been a little over a month since I released my first book, Otaku Journalism.
For all I don't talk about it, I still consider writing and then actually publishing a book to be the biggest accomplishment of my entire writing career. Everything I know and believe about fandom, journalism, and fandom journalism found its way into this book, and it's so satisfying that I can just say to people, "Want to know what I think about that? Read my book!"
The fact that anyone can publish their own book online with very little overhead is one of the most exciting developments of our time. But I also think it takes practice to do it right.
Here are some of the things I learned from my first experience in self publishing.
I didn't make a profit
Well, it's too soon to say I won't. What I mean is I didn't make my money back in a month.
With traditional publishing, the ideal scenario is that a publishing house will give you an advance, and you use that to live on while you finish up your book. With self publishing, not only is there no advance, so the hours you put into the book are essentially unpaid, but you have to eat all the costs of putting out a book by yourself.
For me, that came out to a little less than $1,000. I paid for 14 hours of Lisa's time to edit the book, and 10 hours of Kevin's to illustrate the cover. Even though they gave me discounts for being a friend, they are both professionals and their work doesn't come cheap.
I've sold fewer than 100 copies of the book so far and I'll need to sell double that to make my initial investment back. I'm still really excited that Otaku Journalism has found its way into the hands of nearly 100 different aspiring geek reporters, but I may have spent too much to make it.
DIY is the way to go
Which brings me to my second point. If you're putting out your first edition of your first self-published book, maybe you don't need an editor or a fancy cover.
I thought I was being frugal when I formatted the edition myself—which is surprisingly easy to do if you know a little bit of HTML. That would have cost me another $300 or so to get done. But as much as it kills me to say, I probably shouldn't have paid ANYTHING the first time around.
I can't imagine Otaku Journalism without Lisa's edits or Kevin's art. But maybe I ought to have sent it out there in the rough first, just to see how it would do. My entrepreneur role model, Jen Dziura, talks a lot about starting business ideas on zero dollars. Then, I could use my profits (which would have been a few hundred dollars by now!) to fund a flashier second edition.
A business venture is a success only if it makes a profit. So perhaps it's a better idea to save your money and perfectionist tendencies until AFTER you see if it's going to be successful.
Promotion is a full time job
I thought my hard work was behind me when I published the book on Amazon. I was wrong.
I wrote to nearly 30 blogs about promoting my book. Seven of them responded. I got my day job to tweet about my book. I did a two-hour Ask Me Anything on r/anime.
Maybe you've heard about something called "passive income," where you do work in advance and then earn money while you're asleep. Books are often held up as a great way to set up this type of income stream. Pardon me, but this is bullshit. I have had to do something active in order to earn every sale (not to mention writing the book in the first place).
There are a billion other great books out there, and people aren't going to find Otaku Journalism by themselves. I have to let them know it's there. And this job will never be over!
In conclusion, self publishing takes time, money, and effort. I hope this doesn't scare anyone away from doing it for themselves, because it was a seriously rewarding accomplishment—and I'm hoping to do it again, just as soon as I think of another book idea.
Do you have any questions for me about self-publishing? Let's chat about it in the comments.