What's the appeal of cat ears?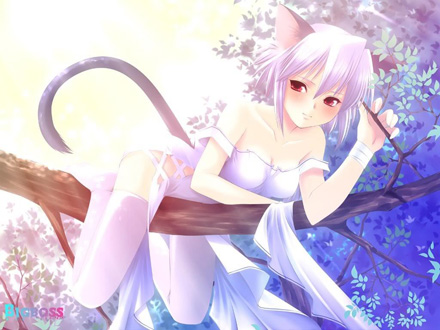 After finishing Strike Witches, I was stuck on the way that, when performing magic, the girls developed cat ears and tails for no apparent reason. The Strike Witches producers knew what decades of anime has already confirmed: cat ears on women are cute.
For the past two weeks, I have been trying to dig a little deeper. We already know that catgirls (and catboys) are adorable, but why do we feel that way? And why are they so prevalent in anime? So far, I have three theories:
1) Cat ears appeal to our animal instincts. Sure, we've come out of our caves and we wear clothes now, but our brains still have their instinctual residues like the fight or flight response. Maybe we think catgirls are the manifestation of a woman who follows her animal brain, her immediate needs and desires. We find the idea of an impulsive woman unbarred by modern rules and morals attractive.
2) Cat ears resonate with ancient human mythologies. There were the cat gods, worshipped by the ancient Egyptians, including the fierce and beautiful Bastet. More closely tied to anime was the Japanese bakeneko, a cat demon who could disguise itself as an alluring woman. According to the Catgirl Research Foundation, there are also more catgirl myths from Britain, Ireland, and South Africa.
3) Catgirls can be guiltlessly objectified. This fits in with the moe anthropomorphism I discussed in my fan service articles. When we combine women and girls' bodies with non-human elements, like computer or, in this case, animal parts, they appear less human to us. Therefore, we do not feel the obligation to treat them with the respect we'd offer other humans, and can lust after them without worry.
However, I haven't yet been able to find much to support or disprove my claims. I've tried the forums of the Catgirl Research Foundation, contacted Kittenplay.org, posted a call for suggestions on the Livejournal kitty_ears community, even reached out to a few anime academics.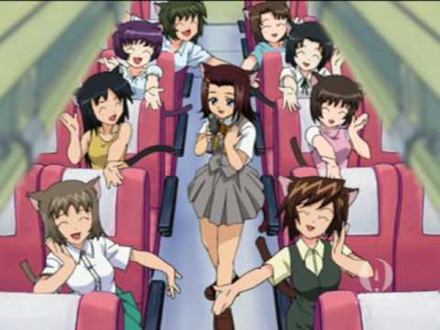 So far, only the fantastic aniblogger Scott of Anime Almanac has responded to my call. As a self professed "expert in catgirl appreciation," he had a lot of insight on the subject.
Scott was quick to differentiate the catgirls we see in anime from the Western women who dress up as sexy cats for Halloween. "It's not about animal lust," he told me in an email. "It's far more innocent than that."
Instead, he tied it to the attitude of real-life cats toward their masters, in that anime cat girls are both independent and affectionate. Scott said this style, "Selfish and spoiled one minute, and then sweet and affectionate the next," already meshes well with one of the most established female personality types in anime — the tsundere — who extremely appeals to otaku.
But in a nutshell, Scott said that he thinks otaku are fans of catgirls because they are so easy to please. While some female characters, whom he refers to as having dog or puppy personalities, need a man to protect and care for them always, catgirls are more hands off:
"The catgirl, on the other hand, doesn't need a man to run her life for her. She can do just fine all by herself. But when she is ready for some love and attention, she'll nuzzle up to that guy, sit on his lap, knead her paws all over him, and purr with a satisfied look on her face," he said.
And now I open up the debate to readers. Whether or not you're a fan of cat ears, what do you think is their appeal? And if you've heard of an academic study on the subject that you think I've missed in my research, please let me know!