Sports anime and the Odagiri Effect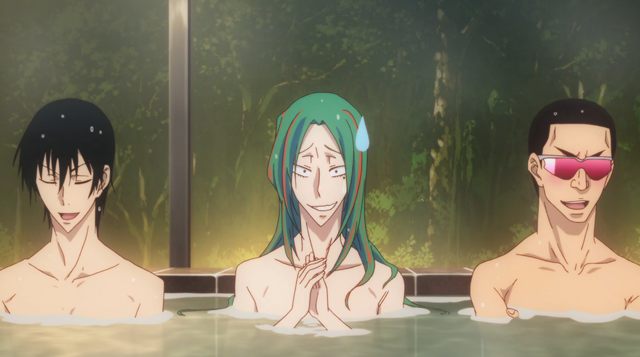 You're probably tired of hearing about my love for sports anime. Motivating storylines, passionate characters, and seriously cute boys make titles like Yowamushi Pedal, Haikyuu!, and Kuroko's Basketball my essentials.
But I haven't mentioned my husband's love for sports anime. I didn't force him to watch Yowamushi Pedal—like you might have assumed given the way I talk about it nonstop—he got into it himself. Now our Monday evening ritual is watching it together.
Still, we're getting different things out of it. A super robot genre fan, he loves the way Yowapeda dramatizes cycling the way other shows depict mecha piloting. He cares a lot about technique and results. Whereas I savor the character development, relationships between characters, and any of their indications of emotion or vulnerability.
For better or worse, my husband isn't into dudes. I am though, and to me Yowamushi Pedal is a fujoshi's dream. He doesn't see it in the slightest. It's like a Magic Eye drawing that I can see and he can't—and now that I've seen it one way, I can't go back.
Until Navy Cherub's Sports Anime panel at Katsucon, I didn't realize there was a name for this—the Odagiri Effect. In 2000, there was a popular kid's show called Kamen Rider Kuuga that starred actor Joe Odagiri as the titular masked rider Yusuke Godai. The live-action show was targeted at kids, but due to Odagiri's dreamboat status, it picked up an unexpected secondary audience of housewives! Since then, Japanese kid shows have aimed at picking up multiple audiences. Although Kuroko's Basketball and Yowapeda run in Shounen Jump, it's impossible to deny the massive adult female audiences they've acquired. It's not just the way the boys are drawn, but the mature way their emotional bonds are depicted.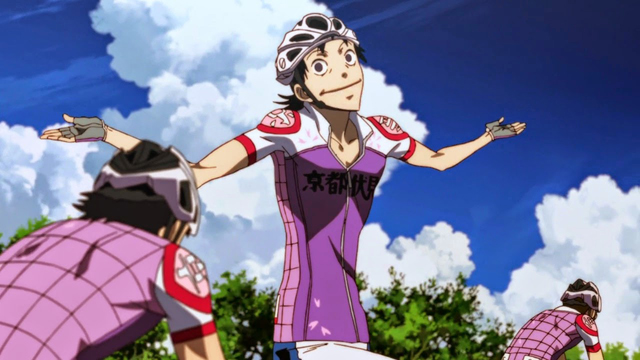 Sports animes' multiple audiences were illustrated quite well by the Katsucon panel itself. I got there early and chatted with all the other women waiting. We discussed our favorite characters, our favorite ships, and so on. John had come with me, but he stuck to amassing new StreetPass contacts while I talked about girl stuff. Then, the male panelists came in, much to my surprise. While we talked about kids and women as sports anime target audiences, their very status as adult men indicated a third audience, too. And of course, the world isn't so cut-and-dry that interests are decided by demographic, either!
The Odagiri Effect sounds like a win-win, since it generates money from a compounded audience, but the downside is that it plays it safe. Negative arcs about injury or lack of sportsmanship are resolved quickly and neatly, and while friendship abounds, romantic subplots are nowhere in sight. There's no incentive to risk alienating any of the target audiences, so the show stays away from tackling complicated themes.
Either way, it's nice to know the straight men in my life aren't just humoring me when they agree to watch Free! with me.
Can you think of a show in which you've seen the Odagiri Effect in action?