Otaku Links: The Unintentional Sads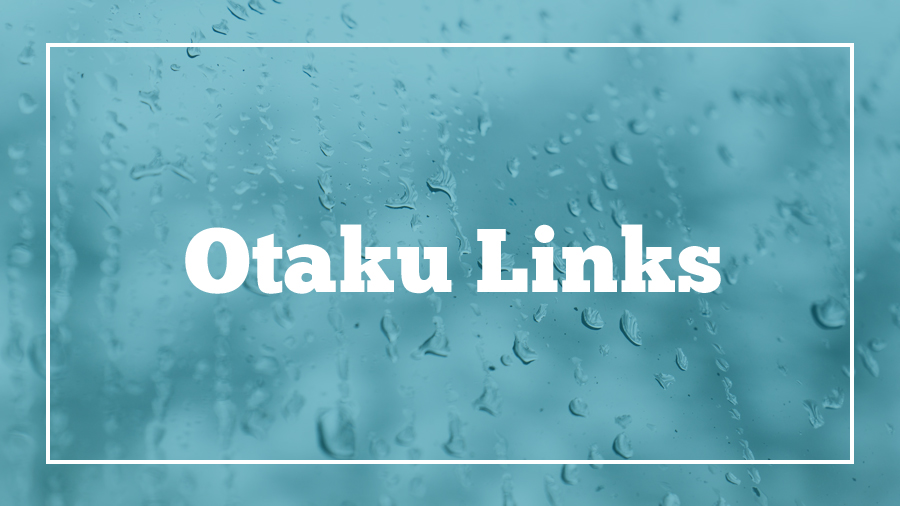 Didn't mean to do such a bummer roundup this week, but it's fitting as one of my final link lists for 2016. Enjoy?
Not sure this GateBox commercial is intended to be as depressing as it comes off. Watch a salaryman text his anime clock all day. "Feels great to have somebody at home for me," he says. Womp womp. HT @AnimatedInk.
"Which horrible pun is Wave Motion Cannon going to make next?" is a game I've played with myself ever since their Gundam Build Fighters article titled War Is Sell. This time: Ice Have A Dream, an extremely rare piece of Yuri!!! on Ice commentary that isn't about how gay it is (answer: still pretty gay).
This week we said goodbye to Ben Schoedel, an anime fan and convention panelist who was only around for 30 years, but who definitely made his mark. Evan wrote a thoughtful obituary that reminded me just how much of an impact fandom activities can make, even after the fan himself is gone.
I'm not doing the 12 Days of Anime, but Emily is! I loved this post tying her anxiety-calming methods to Pikari's daily routine in the very relaxing scuba diving anime Amanchu!
Photo by Robert Schwenzer