Otaku Links: Moral panic of the day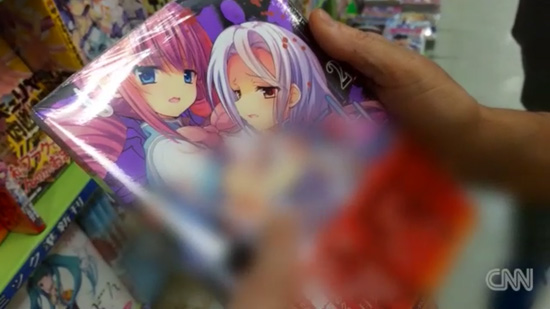 I always promised myself I wouldn't become one of those bloggers who are always apologizing for not posting instead of just getting out a damn post, but I do have to say sorry for not posting this week. I taught my aforementioned WordPress bootcamp all weekend long and that's usually when I write my posts.
Expect a return to normal next week and until then, enjoy some links!
CNN reported on Japan's new child pornography law, criticizing it for being harsher on photos of actual children than it is on how young the women in hentai manga appear to be. Anime fans are mad because policing moe drawings is unlikely to make children in Japan any safer.
The most outrageous part of the article, as Otaku USA Magazine observes, is that the illustration blurs out a PG-rated cover (unblurred version here) to imply that something explicit is occurring on it.
In response, Anime Maru put up some timely satire of the article. "The article admitted that there was no reported link between manga and child abuse, and then inexplicably continued for 472 more words."
Old but great—why your 600 word armchair treatise on how you'd improve video games doesn't apply at all to the struggles of real professional game developers.
Finally, Charles Dunbar has put together a really fascinating Tumblr that compiles all of his research on yokai, or Japanese legendary monsters. It's like an "at your own pace" version of one of his panels, and just as informative.
Photo via CNN.