Hello from Anime USA 2012!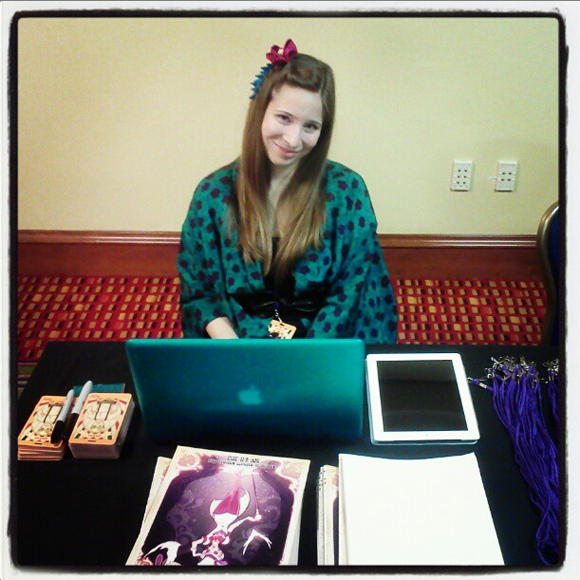 It's my third year in a row writing to you from Anime USA. Here's my post from 2011 and my post from 2010. I'm sitting in the press room handing out badges with shirtless guys on them and preparing for the first press conferences of the day.
Like I wrote yesterday, this is my last weekend as press liaison, but it's already shaping up to be the most awesome. We got a mention in the Washington Post Going Out Guide and were named a Best Weekend Bet by Brightest Young Things, both of which have attracted some larger local outlets that don't usually pay attention to our event. I'm really excited to see the people I met from last year's press outlets again, and meet reporters from new outlets for the first time.
If you're here and want to hang out, you can't miss me in my teal and hot pink yukata!