What's your anime origin story?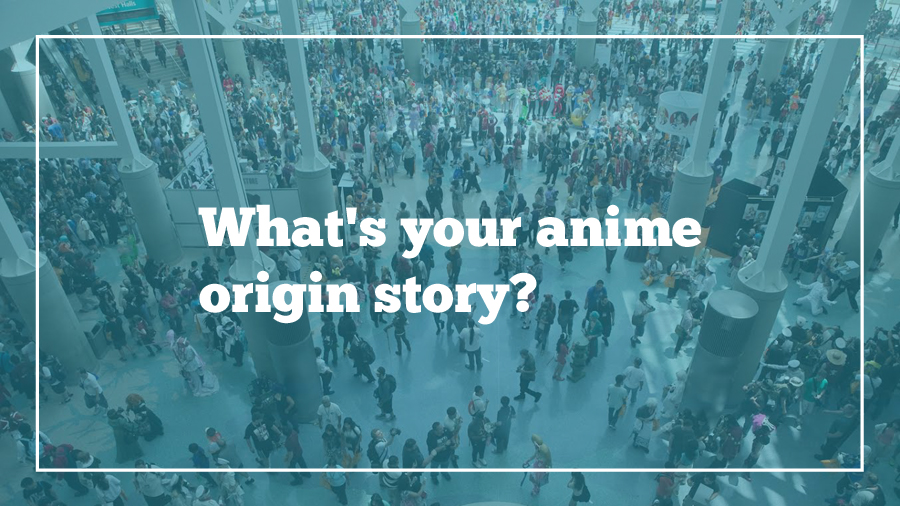 Today I'm launching a new project: Anime Origin Stories.
It's a reporting project in which I'm hoping to interview as many anime fans as possible (yes, even you), about their introduction to the fandom.
I got the idea because I have really been feeling my age lately. A few examples:
@iblessall asked me what 1337 means. For any younger readers who want to know, it's part of an older alternative online alphabet.
This tweet about how much it cost to get Gundam Wing on VHS looks reasonable to me, but is clearly a shock to younger readers who never had to deal with that.
A friend's teenage brother asked if I'd heard about this older, mostly forgotten but still good anime called The Melancholy of Haruhi Suzumiya.
This really got me thinking about different generations of anime fandom. We're a niche group, so usually I focus on what we all have in common, whether we live in the United States or Zambia. But there are definitely some dissimilarities in the anime fandom experience, depending on your age, location, and when you began participating.
Starting today, I want to hear from fans of all ages and backgrounds about what got them into this weird hobby. Your story will show fans younger than you what they missed, and fans older than you how the fandom has changed.
I really don't need to give myself more work, especially for a project I'm not planning to monetize, but I really feel like preserving the history of our hobby is important. If you feel the same way, please consider being a part of it!
Lead photo taken by Ejen Chuang at Anime Expo.