What I learned about journalism in San Francisco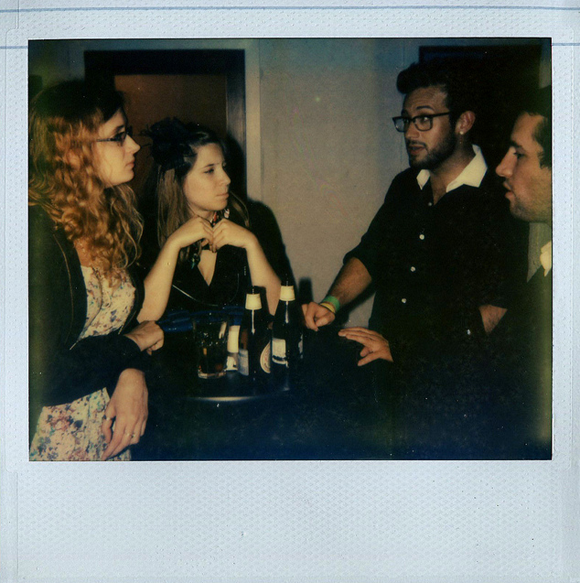 Daily Dot launch party. Polaroid by Fernando. 
In graduate school, I interned at the Newseum and learned about "The Future of News" as a lofty concept.
This week, I lived it.
On Wednesday afternoon, I boarded a plane to San Francisco to the Daily Dot's first annual summit. Though I've been working with them daily since August 1, I was meeting my coworkers in person for the first time.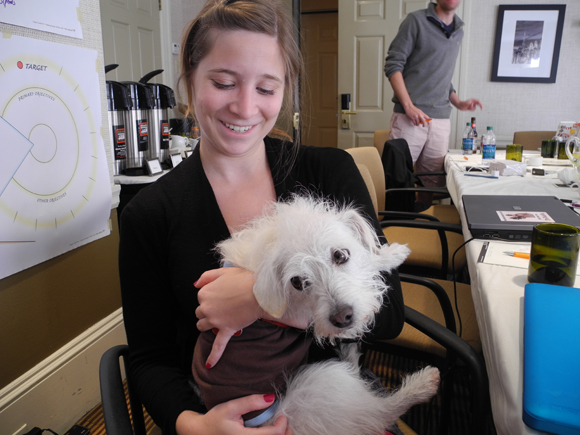 In the newsroom with the Daily Dot's mascot, Ramona. 
For two and a half days we got to know each other beyond our Internet avatars. We worked ten hour days, writing, editing and promoting stories — all in the same room! We also went bar hopping, ate Indonesian food, piled in a limo, sang karaoke, and threw a party.
At the party, I met Wade Cothran, the Best Roomy Ever. I had already written two stories on him based on phone interviews, but the TL;DR version is this: Cothran is a professional Internet marketer who wrote a roommate seeking Craigslist ad that went viral. Even though this ad showed Cothran's skill at his job, the extreme profanity in the ad ended up getting him fired.
"It's…a big problem," he told me in an interview, "that I got fired not for anything I did wrong at work, but for an idea I had in my free time."
I thought about Cothran's story the next evening at karaoke. At the Daily Dot, we're keeping up with the Internet's 24-hour news cycle. There is no 9 to 5, so I'm not expected to put on a work-only persona.
I am, however, expected to occasionally sing Rebecca Black's "Friday" as a duet with my boss.
I didn't get to do any sightseeing in San Francisco (though I saw the inside of a remarkable amount of bars.) And I'm sure there'll be a time for that later — already, John and I are scoping out a visit to Japantown's Hotel Tomo. Still, I gained a lot of perspective on this trip. I looked back on my life from the edge of new journalism, and I realized I am exactly where I want to be.
---
For more photos, check out my Flickr set. I was practically glued to my camera!