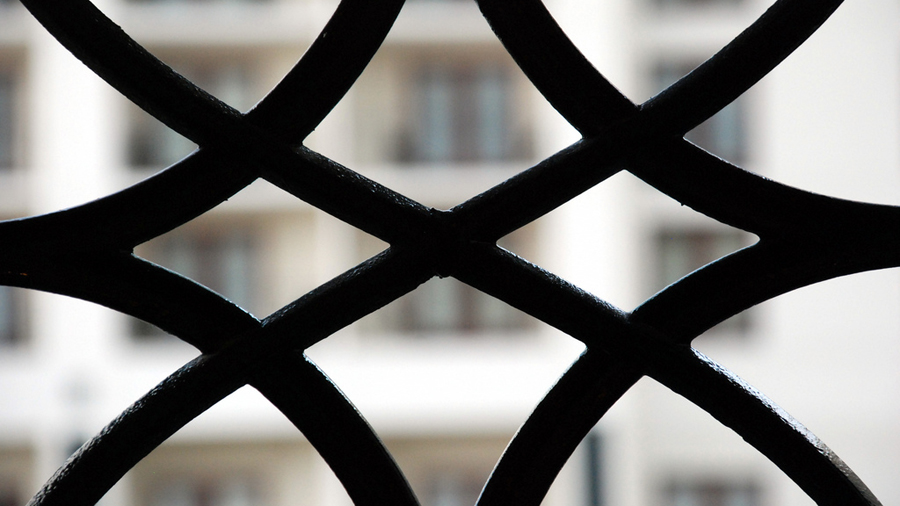 This weekend would have been my seventh Katsucon. If I had gone.
In the past six years, I haven't missed it. Held first in my neighborhood and later a modest ten-minute drive away, it's far and beyond my closest convention. Despite the lines and chaos, I always found time for it between my senior year of college, grad school, and beyond. My first Katsucon was a journalism class project in college. My second Katsucon, I embedded in the maid cafe to record participants and guests. Since then nothing has kept me away, from a blizzard that threatened to shut it down to breaking my foot the day right before and attending anyway, in a wheelchair, so I could report on an Artist Alley scandal. Between all that, I treated the show as a friend reunion, meeting up with people I rarely saw the rest of the year.
Over the years, however, my friends began to lose interest. Katsucon wasn't about piling into a hotel room and catching glimpses of each other between our seven diverging schedules. At first it felt fancy and grown-up for John and I to get a hotel room all to ourselves and skip the gobbled fast food meals in favor of sit-down dinners. But as the novelty wore off, we began wondering if this was how we wanted to keep spending our hard-earned vacation money. In 2015, John and I spent a good $500 at Katsucon (you can thank a Perfect Grade, the most complicated and expensive Gunpla model, for that) and decided enough was enough.
Kind of. I have been murmuring on Twitter about my intent to show up, despite not having secured a badge yet. Until I woke up on Saturday morning and just… didn't go. I had planned to interview couples about love, and tie it into the way my husband and I have spent over five years dedicating our Valentine's Day weekend to Katsucon. But the thought exhausted me, and not because I'm afraid of hard work. (Heck, instead of going to Katsucon, I built an entirely new affiliate site, for fun.) What tired me out was that I could already see my long day unfolding in front of me without even leaving my bed—I would brave the cold, wait in at least one long line, and spend too much money on food and in the Dealer's Room to "reward" myself for reporting. I would spend time attempting half-hearted hellos with former friends I've grown apart from, none of us having enough time to give ourselves the proper reunions our friendships deserve.
In short, Katsucon had become a routine for me, and I wanted out. I probably should've stopped going last year. But when you want to cement yourself as a Name in the fandom, the way I wanted to be known as the Otaku Journalist, cons are the social events of the season. I had serious FOMO thinking about the opportunities and meet-ups I might miss.
And if I'm honest with myself, it goes a layer deeper than that. I'm afraid of changing.
If I stop enjoying conventions, what's next, that I stop being a part of anime fandom? And if that happens, who have I become? You may recall me having a similar identity crisis when I took on a part-time job as a web developer, putting my Otaku Journalism to the side. When you write in the same blog for six years, you (and everyone else) see your evolution as a person right out there in the open. And my biggest fear is that I'll become somebody so different, so unrecognizable even to me that the title "Otaku Journalist" no longer fits.
I'm already a different person than I was when I discovered Katsucon seven years ago. Deciding not to go was a matter of summoning the bravery to acknowledge that—and the will not to see it as some sort of anime fan failing. It's about seeing Katsucon for what it is: a yearly event, not a tool I use to grasp onto my identity. Skipping a year doesn't mean I've unalterably changed as a person, just that it's not one of my priorities right now. Just like that, I was at peace instead of anxious. Saturday evening, I scrolled through my Twitter and Instagram enjoying everyone's photos, but never once wondering if I should be there, too. And at the same time, I felt the contact high from the thrill of anime con energy, and came up with some plans for next year's Katsucon. Panels, reporting ideas. Projects I'm ready to dive into for Katsucon 2017 now that I've removed all the baggage of "making an appearance." I broke out of some kind of mental prison in which Katsucon was something mandatory for me—and now I can't wait to go back.
If you went to Katsucon, I'm sure you had a wonderful time (despite that electrical fire snafu). It's one of my favorites for a reason. I hope to see you there next year.
Photo of the Gaylord National, where Katsucon is held, by David Clow