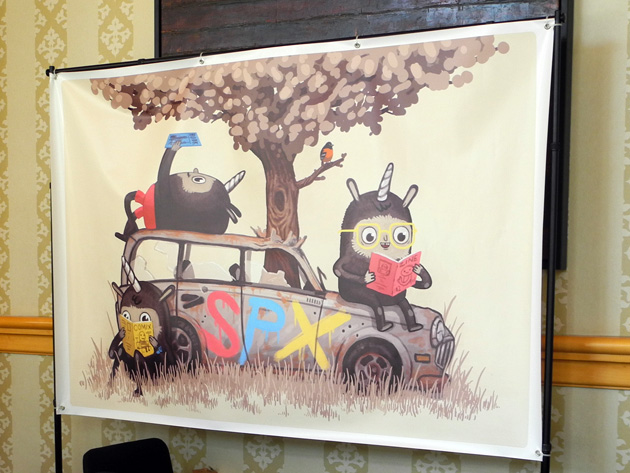 I had a tough decision to make this Sunday. Anime USA moved up to September for the first time, to the same weekend as Small Press Expo. For the last FIVE years, I haven't missed either of them!
But there's just something about this early fall weather that I always associate with SPX, and so that's where I went. (Somehow it's been sunny and 70 every single time I've gone.)
For the last four years, I've documented my SPX experience in one way for another. In 2009, I wrote an article for the school paper that's unfortunately no longer online. In 2010, I wrote this blog post. In 2011 and 2012 I wrote a pair of articles for the Daily Dot.
This time I didn't do any interviews or take many photos at all. When your hobby overlaps with your job as much as mine does, you tend to spend a lot of time thinking, "How can I use this?" I'm lucky to have work I want to do even on weekends, but I have to remind myself to live in the moment sometimes.
I said hi to Viga, whom I actually hung out with at SPX for the first time in 2010. I love her pony art, especially this print.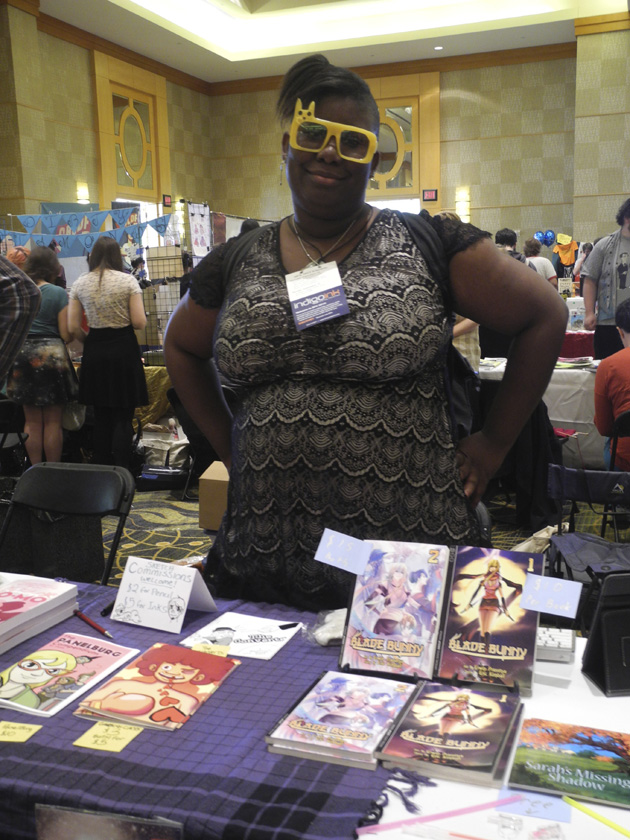 Sarah was holding down the fort for Interrobang Studios. If you've been reading for a while, you'll know I'm a huge fan and actually own every single comic book on this table! Kevin, the artist for most of what you see here, was over at Anime USA where he designed the T-shirt, flyer, and a few other branding pieces. Going to two cons at once isn't unusual for Interrobang, so I'm sure it pays off.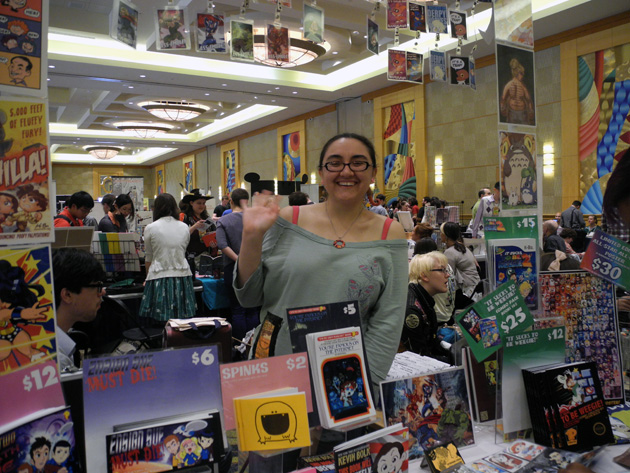 By the end of it, John and I had picked up four new small press items: The Time Traveler's Pocket Guide by K. Sekelsky. Rice Boy by Evan Dahm, which you can read online for free. Japan As Viewed By 17 Creators, an anthology. The treehouse silkscreen print is by Jen Tong, an artist I'd never heard of but am in love with now. Plus, lots of business cards.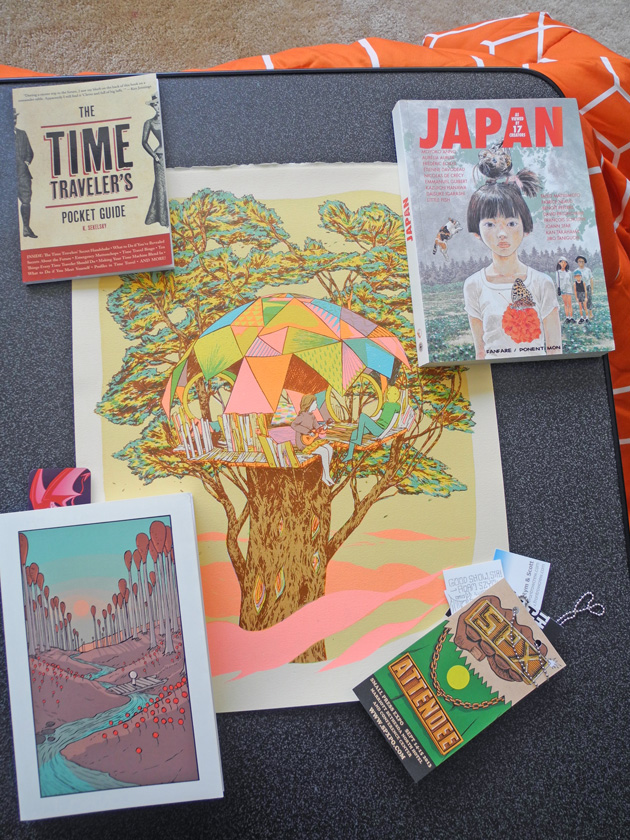 Back in 2009, I discovered SPX by chance when I struck up a conversation with a stranger on the metro who happened to be going there. I can't believe it's been five years now and it still hasn't gotten old.