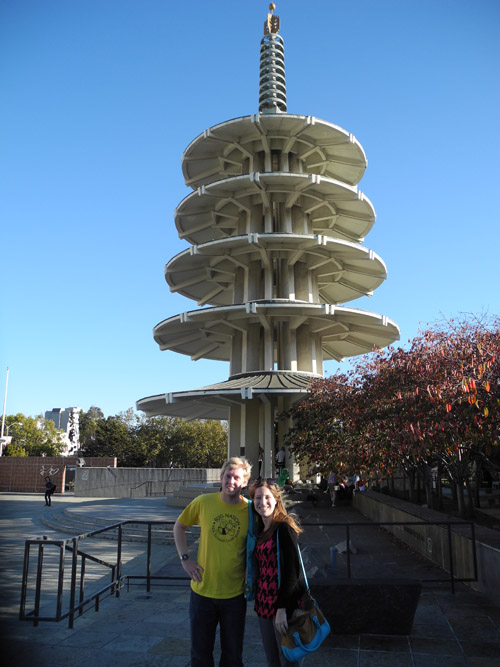 Better late than never, right?
Last month I went to San Francisco for the Online News Association Conference. I haven't been to the conference since 2010 (blog post here!) when I was in graduate school and assisting the Student Newsroom.
This time, I was invited to speak on a panel called Jumping the Line about how blogging on my own helped me find a real job. I've admired my co-panelist—Mark Luckie—for years, because he's done the same thing I've done but on a much grander scale. Not only did he begin a legitimate journalism career by starting a blog, but he has gone on to sell that blog, work for the Washington Post and then Twitter, and write a book. The panel was not recorded, but it was really all the stuff I'm always harping on already anyway!
However, I only stayed at the conference one day. Ever since my February visit, I couldn't get Japantown off my mind. This time, John was able to join me and see it, too. The above photo is us at the Japantown Peace Plaza.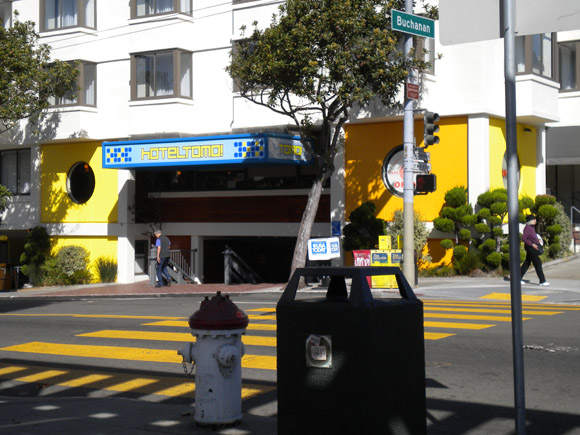 We stayed at the Hotel Tomo, which I first heard about on episode 1 of TokyoPop's America's Greatest Otaku. I let the concierge know that when I made my reservation, and they even gave me a discount!
Hotel Tomo used to be a Best Western, but there's one thing that makes it really special. In every room, there's an original manga-style mural by Heisuke Kitazaw. Unfortunately, I couldn't take a photo of it without glare for anything.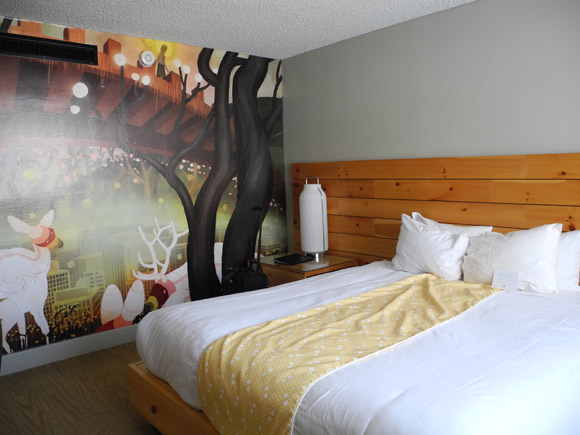 We spent a lot of time in the dining and shopping arcade that makes up most of Japantown. I bought a new Gundam model, Chibi Gundam Unicorn, but mostly just window-shopped. We ate chicken and shrimp okonomiyaki at the restaurant Steven showed me last time I was in town.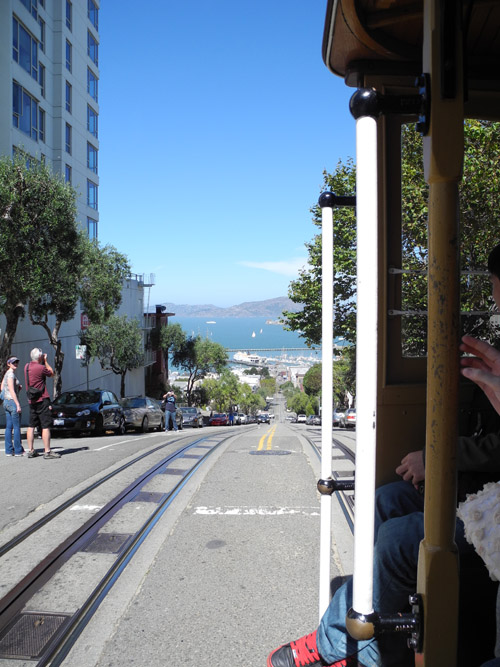 Since this was John's first time in San Francisco, we did a lot of touristy things, too. We rode a trolley, took lots of photos of the Golden Gate Bridge, and watched the sea lions at Pier 39. It was the Autumn Moon Festival in Chinatown, so we checked that out, too, even though Chinatown is pretty much one big, steep hill.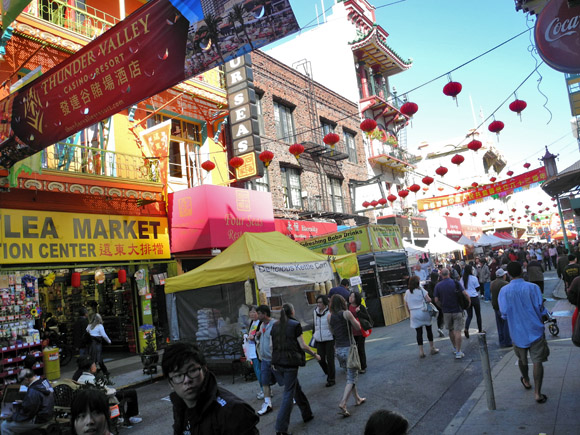 On our last night there, we visited a manga cafe called On The Bridge, a long and narrow restaurant that was literally on the bridge of the Japantown arcade. We both ordered the chicken curry and shochu fruit cocktails and pulled manga from the shelves lining the walls while we ate. Perfect restaurant for introverts. Sitting there reading a 2007 copy of Shoujo Beat and eating spoonfuls of spicy-sweet curry was probably the most mindlessly relaxed I've felt in a long time.