Otaku Links: Long Weekend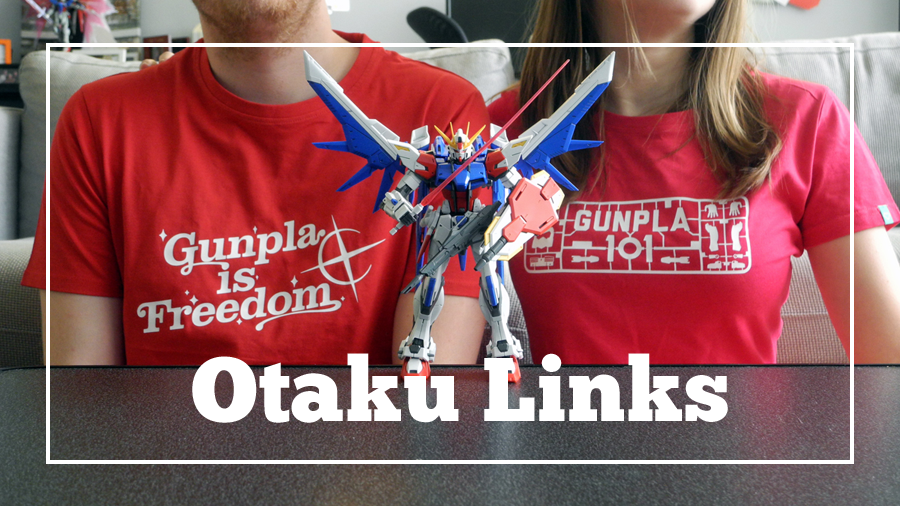 ATTENTION COSPLAYERS: As many of you know, my book Cosplay: The Fantasy World of Role Play was written in seven weeks and didn't give me a lot of time to contact every single person featured (though of course, all photographers were contacted and compensated). The book has sold enough to merit a second edition, so I can start correcting that. Reach out to me if you would like to be credited in a different way!
What a weekend! In the midst of a major blizzard, I managed to launch my new Gunpla 101 T-shirt line on time. The designs are by the person who designed the Otaku Journalist logo, Ben Huber.
I also got my Japanese Language Proficiency Test N5 score, after refreshing the page for about 40 minutes. I passed! My score wasn't great, but after checking out the year by year statistics of how many people pass and fail, I'm coming to terms with that.
In this lackluster winter season, my new hobby is watching old anime. Last week I finished Ristorante Paradiso; this week I marathoned Time of Eve, the story of a high school boy who discovers his family's android visiting a strange cafe, seemingly on her own. It's so good, and so short! You can watch all six, short episodes in just a few hours.
What are you reading on the Internet this week? Don't forget you can always submit links to me to include in next week's Otaku Links!