Otaku Links: Geek valentines and gunpla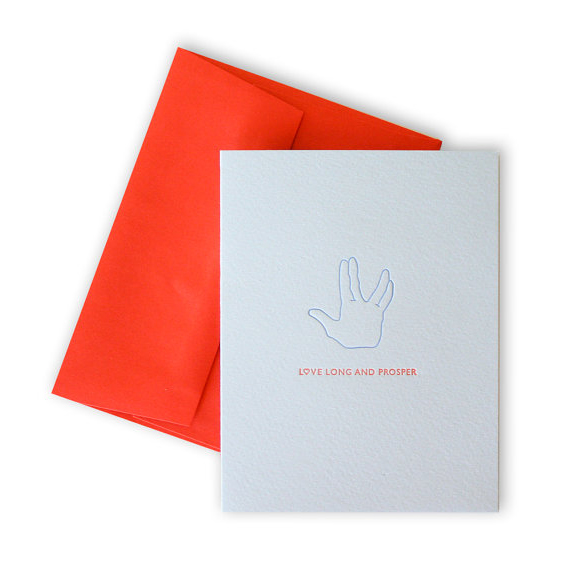 Speaking of tacky, I just discovered Fashion It So, a Tumblr dedicated to the questionable style choices exhibited on Star Trek: The Next Generation. Wittiest quote so far:
"So let's just break things down for a moment. It's the 24th Century. There is a device that will literally make ANYTHING you want out of MAGIC. Food. Gifts. Clothes. I'm assuming that somewhere there is an algorithm that will create that perfect pair of jeans that just makes your ass look real good. Let's see what our traitor comes up with. Count Chocula, and not in a good way."
Charles of Christian anime blog Beneath the Tangles has provided a resource for finding parental ratings for anime. Reminds me of when I was much younger and anime for kids was grouped right next to fanservicey anime at the video store, as if it were all the same genre. Things aren't as bad today, but I can see how parents could still get confused.
Organization for Anti-Social Geniuses did an interview with Tony Yao, the blogger behind Manga Therapy. I've been reading Tony's blog for almost as long as I've been blogging, but I still learned a lot about him.
A Japanese idol from the group AKB48 spent the night at a guy's apartment and all hell broke loose. Despite years of work, she was demoted from senior member to trainee and then shaved her head as an apology to fans for her "sex scandal." It's very telling that her gentleman friend, also an idol, is not being blamed in the slightest.
In last week's links, I revealed my Reddit username, JaceTheMindsculptor. You're welcome to friend me. The subreddit where I've been spending too much time lately? r/gunpla, gunpla being the Japanese word for Gundam modeling. Browse the top links of all time to see some seriously gorgeous Gundam construction and photography.
(Photo via Dingbat Press on Etsy.)