How sports anime could help you get in shape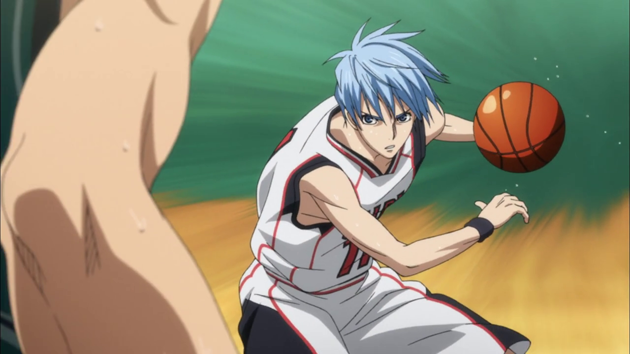 Is it me, or has there been a lot of great sports anime recently?
First there was Free!, and while I definitely didn't get into it for the sports, it was my introduction to the genre. After that I watched Kuroko's Basketball. Now I'm finishing up Yowamushi Pedal and looking forward to the spring season, which features four new sports shows—Abarenbou Kishi!! Matsutarou (sumo), Haikyuu!! (volleyball), Baby Steps (tennis), and Ping Pong (table tennis)—though I don't know if they're getting simulcasted yet.
You could say to me, "Lauren, this is just an excuse to look at 2D hunks for half an hour," and you'd have an argument with Free! and Kuroko. But as I grew invested in Onoda, the scrawny, nerdy protagonist of Yowapeda, and his struggle to become a champion cyclist, I realized my sports anime bender isn't really about looks.
When you cut to the chase, sports anime is motivation porn. It's inspirational fantasy that makes physical training look easy and fun, and just might motivate you to get off the couch.
In all of these shows, athletes are training themselves to an excessive extent, and are rewarded with ridiculous results that you couldn't get in reality (unless you were doping). Nobody ever gets too tired to exchange combative banter. All the characters look and feel awesome while completing athletic feats that even the most fit people would find physically exhausting.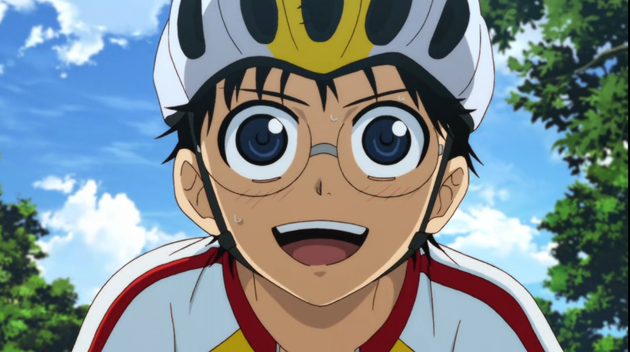 Unlike reality, sports anime is perfectly fair. Characters who work the hardest perform the best. They seem to know it, too, smiling even as they push themselves to the limit. When Onoda bikes up a steep mountainside with a grin, it makes cycling look effortless and enjoyable. When Kuroko improves drastically through sheer determination, even though he has scant natural talent, it makes me wonder if I have the potential to be more athletic than I feel.
This month, I signed up for a local event called 5k Fridays, in which I will run four 5k races in four weeks. I blame it entirely on all this sports anime. I just want to challenge myself the same way I see in these shows. In Kuroko, they conditioned in the mountains and enjoyed it. In Yowapeda, they biked 1,000 kilometers in four days—on purpose. Next to that, 20k in a month is nothing! If this sounds drastic, don't worry. I usually run a 5k every week, (just not outdoors or competitively!) so I won't hurt myself.
Who said anime makes you sedentary? After watching all these athlete protagonists extend themselves, I'm ready to get out of my comfort zone, too.
Screenshots via Kuroko's Basketball, Yowamushi Pedal