How fanfiction is making me a better writer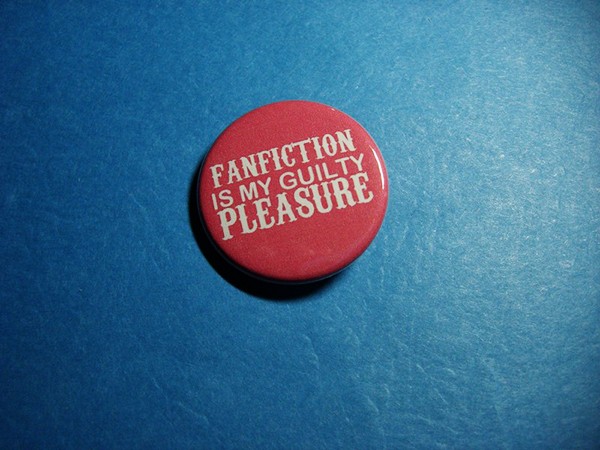 Now here's a scary confession for a professional writer to make: I'm not all that confident in my creative writing skills.
Journalistic writing is fine. I just do the research, find the facts, and feed them into an article with the goal of making the topic as interesting and comprehensible as possible. Not so with creative writing, where I run into tricky world building, dialogue, and the not-so-surprising Achilles heel of this journalist—making stuff up.
It wasn't always like this. I paid for my junior year of college with a creative writing scholarship. I had been writing short stories since I was a kid. I still keep a list of short story ideas. But when I even think of putting one of my ideas into writing, I run into a mental block.
While I was training myself to become a reporter, I learned how to write quickly, use small, clear words, and eliminate writer's block from my vocabulary—I literally can't afford to suffer from it. But in flexing my journalistic writing muscles, my creative writing ones have atrophied.
I've found an unorthodox solution, though. I'm easing back into creative writing with fanfiction.
Fanfiction is forcing me to making things up and write dialogue between characters. But it comes with a safety net in the form of the original work: whenever I get stuck, I can always revert back to journalistic writing. I can study the creator's world, research the characters, start from their actual canon lines of dialogue and invent from there.
In the end, I came up with a strategy that's surprisingly similar to how I write most of the time:
Journalism writing
Gather research and interviews
Outline in bullet points and fragments
Flesh out draft into an article
Fanfiction writing
Invent a fake scenario and "facts" for consistency
Outline in bullet points and fragments
Flesh out draft into a story
Well, it wasn't that easy. My wonderful friends Kailer and Aja had to practically sit me in front of a shared Google Drive screen and watch my typing to get me to begin. But what really helped me break through was remembering that fanfiction's stakes are low. Even though it's now possible to sell fanfiction, most writers see it as a jumping off point. These are just stories I'm making up for fun and releasing on the Internet under a fake name.
In the time I've honed my writing skills as a means of communication, I've forgotten about its merits as a form of artistic self expression. That's still a pretty lofty way to describe a form of writing I'm too embarrassed to share with my readers. Even after all this time, fanfiction still has a stigma. It's childish, unseemly, and generally considered awful.
I think that's why it's not intimidating to write. Nobody is expecting anything good in the first place. Knowing the bar is low is what is helping me experiment with writing and get the closest I've gotten to writing creative fiction in a long time.
Do you write fanfiction? Do you admit to it? (Remember: you can fool the WordPress comment system and comment anonymously by using a fake email like [email protected])
P.S. Here's another way anime is making me a better person this month: my sports anime journey to fitness.
Photo via Vickinator. Buy the pin on Etsy.