Cosplay USA is on sale now!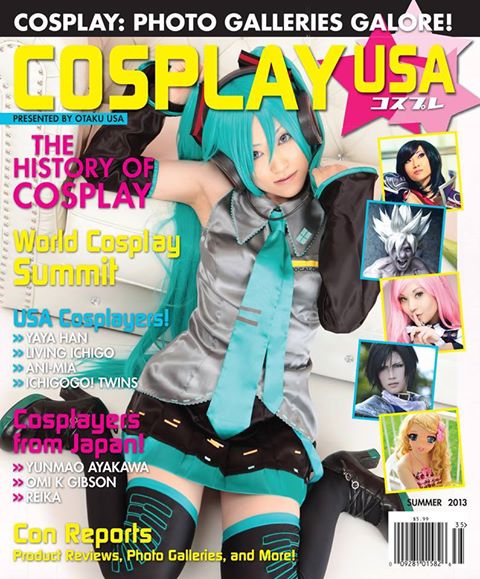 Like most online journalists, I long ago gave up the dream of ever seeing my name in actual print. But that changed in March, when Patrick Macias gave me a freelance job offer I couldn't refuse.
I've been in touch with Patrick ever since I interviewed him back in 2010 for How to start a career in anime journalism. I guess this is one way blogging can open doors for you, because ever since then he's kept me in the loop on journalism opportunities.
Patrick told me Otaku USA magazine was planning a cosplay-exclusive edition for late August, and asked if I'd like to work as assistant editor. I couldn't say yes fast enough! Sure, it was tough at times to balance the work with several other freelance gigs and a wedding, but it's all worth it now that I can finally share the issue with you.
My largest contribution to the magazine was an article on the history of cosplay. I couldn't have done it alone, and quotes from expert sources like Ashbrie and Charles Dunbar really helped me ensure accuracy.
Buy the digital version of Cosplay USA for just $5.95, or look for it on newsstands and in bookstores. Or, if you like what you see, buy a one-year subscription.
I've been having a great time collaborating with Otaku USA and I hope to have more articles published there to share with you soon!