Build Your Anime Blog is on sale now!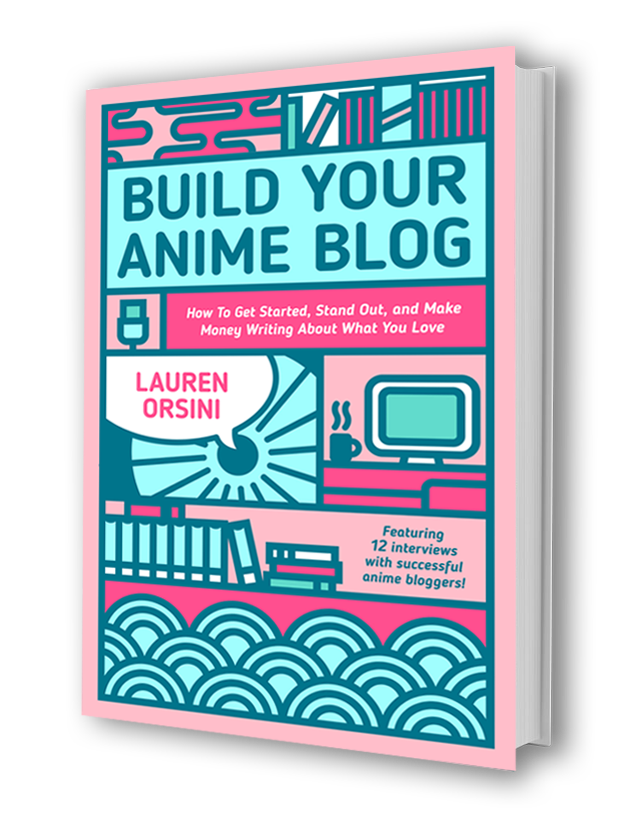 At long last, the book I've been hinting at for months is available for purchase.
Build Your Anime Blog: How to Get Started, Stand Out, and Make Money Writing About What You Love is on sale today. At an estimated 173 pages, it's much longer than Otaku Journalism, but I set it for the same initial price: $5.99. Get it here!
Build Your Anime Blog isn't just a how-to guide on building a successful anime blog with loyal readers, surging traffic, and an income stream. It's also an anthology of interviews with anime bloggers who have each found success in their own way.
You can buy Build Your Anime Blog in the Amazon Kindle store. You don't need to have a Kindle; I personally don't. You can use any Kindle app on your desktop, tablet, or mobile.
If you check it out, I'd really appreciate if you let me know what you thought of it in an Amazon book review.
I've been fortunate to get mentions of the book launch on several other blogs today. I'll be updating a list of them here in this post as I see them go live.