A tour of Crunchyroll's office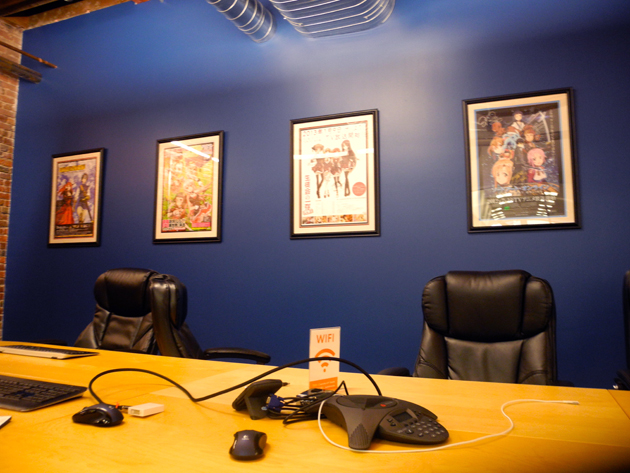 Last week, you guys helped make my post about Crunchyroll one of the most popular Otaku Journalist posts of all time. This week, I wanted to give you more.
It's a really fortunate coincidence that I'm in San Francisco for work this week. So when Crunchyroll's CEO, Kun Gao, offered to let me tour Crunchyroll's San Francisco office, I was able to say yes.
Crunchyroll is located in the Financial District of San Francisco, one of my favorite parts of the city. It's across the street from the Daiso, a Japanese-style dollar store. It's a short walk from Minamoto Kitchoan, a bakery where all the sweets are flown in from Japan.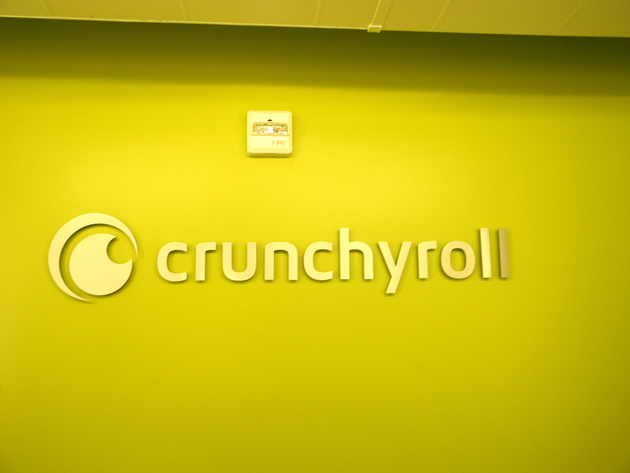 The first thing I noticed was the brightly-colored wall on the first floor, leading me upstairs. Crunchyroll lives on the building's two upper floors. The move was recent, earlier this year from a South Beach location, the better to accommodate its now 50-person staff. (There's also a Tokyo office in Harajuku, but with just three employees.)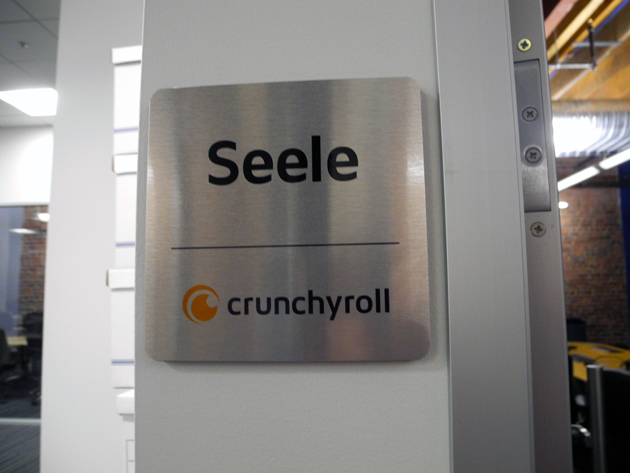 Kun met me in one of the conference rooms, Seele. Each of the rooms' names is an Evangelion in-joke. The phone rooms are even named Units 01 and 00!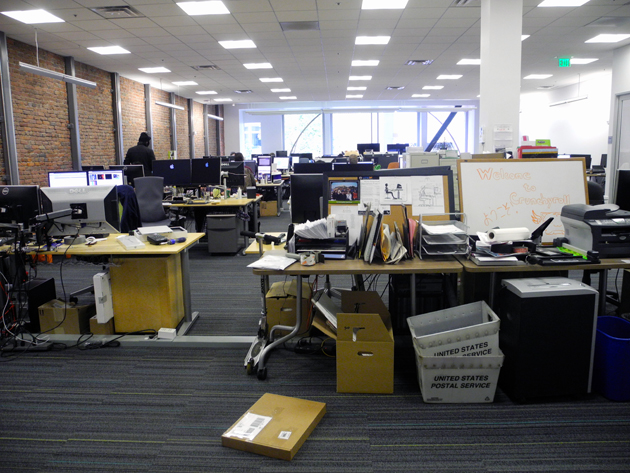 Here's one of the workspaces. More than 50 percent of Crunchyroll employees are engineers. If you're good with computers, Kun said Crunchyroll is always looking to hire more talented, anime-loving engineers. Just email them.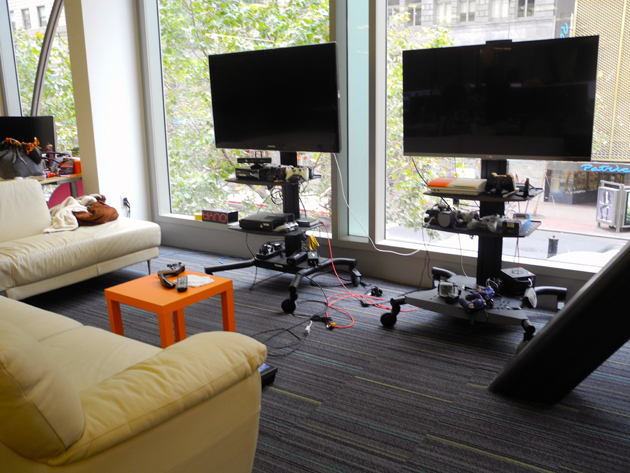 The office boasts a lounge area with just about every console imaginable. Unfortunately, it's not really for fun, but to test the Crunchyroll app on various systems.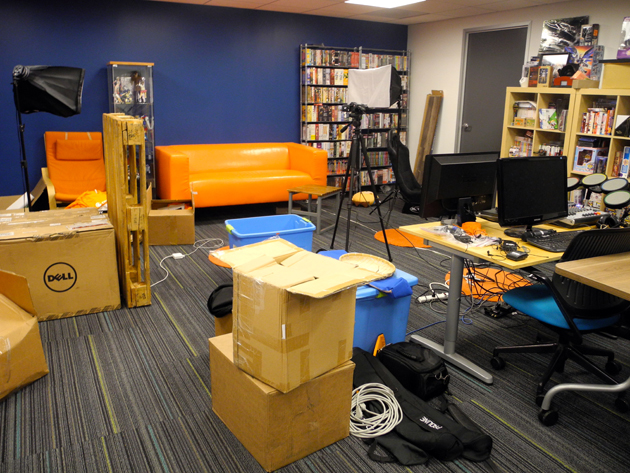 Here's the corner where they used to shoot Crunchyroll TV. They haven't done it for a while, as you can tell by the messiness. But it does highlight the one most eye-catching parts of the Crunchyroll office—the exorbitant amount of anime merchandise. There are shows, figures, and toys everywhere.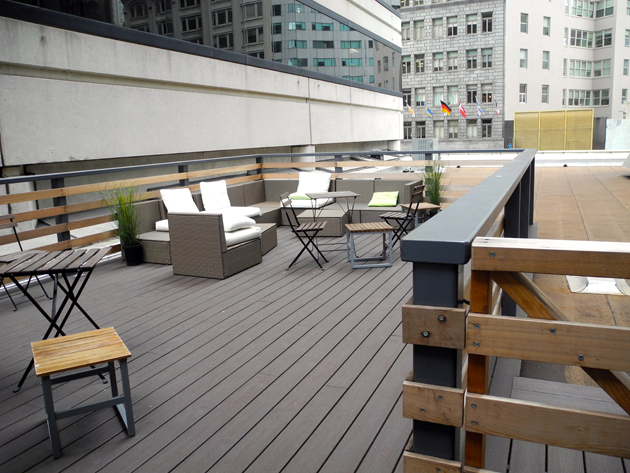 On the top floor, there's an outdoor balcony!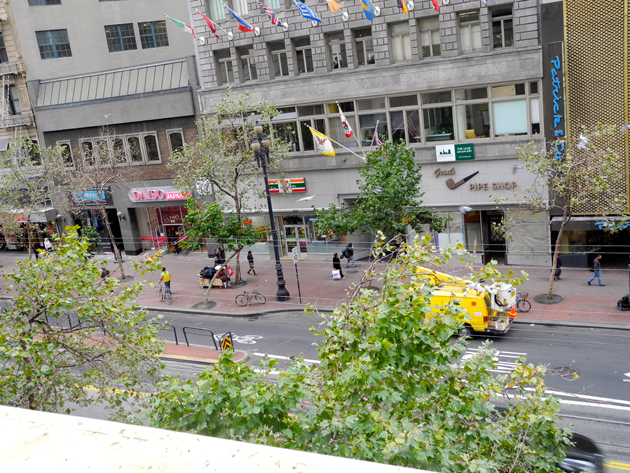 If you look down, you can see the Daiso across the street.
That's all for now, but that's not all. Check Otaku Journalist again at 12 AM Pacific Time (3 PM Eastern) for some exciting news about the future of Crunchyroll, which I heard straight from the CEO himself! Update: I got the time a little off, but the post is live!
Sorry to tease. In journalism this is what we call an embargo, where I make a promise not to break news before the company does. But believe me, it's worth coming back for.